Saturated with fashion-forward individuals and subcultures, Richmond is home to a plethora of unique apparel locations that can cater to any niche. Here, there is nothing that can be considered too extreme or out of the ordinary. At Virginia Commonwealth University, you'll constantly be exposed to students on complete opposite ends of the fashion spectrum. In this city, punks, goths, '70s fashion connoisseurs, '90s rock lovers, and even those interested in Victorian garments are able to find unique, collectible apparel that speaks to who they are and what they're passionate about.
So, do you want to be that super cool person wearing a limited edition Bush shirt from their 1997 Razorblade Suitcase tour? Well that's too bad, because I already snatched it! But don't fret, I'll flesh out all the advice I can give you on vintage shopping, and I'll even be kind enough to step outside of the realm of '90s fashion just for you. Let me walk you through a few of Richmond's most treasured spots.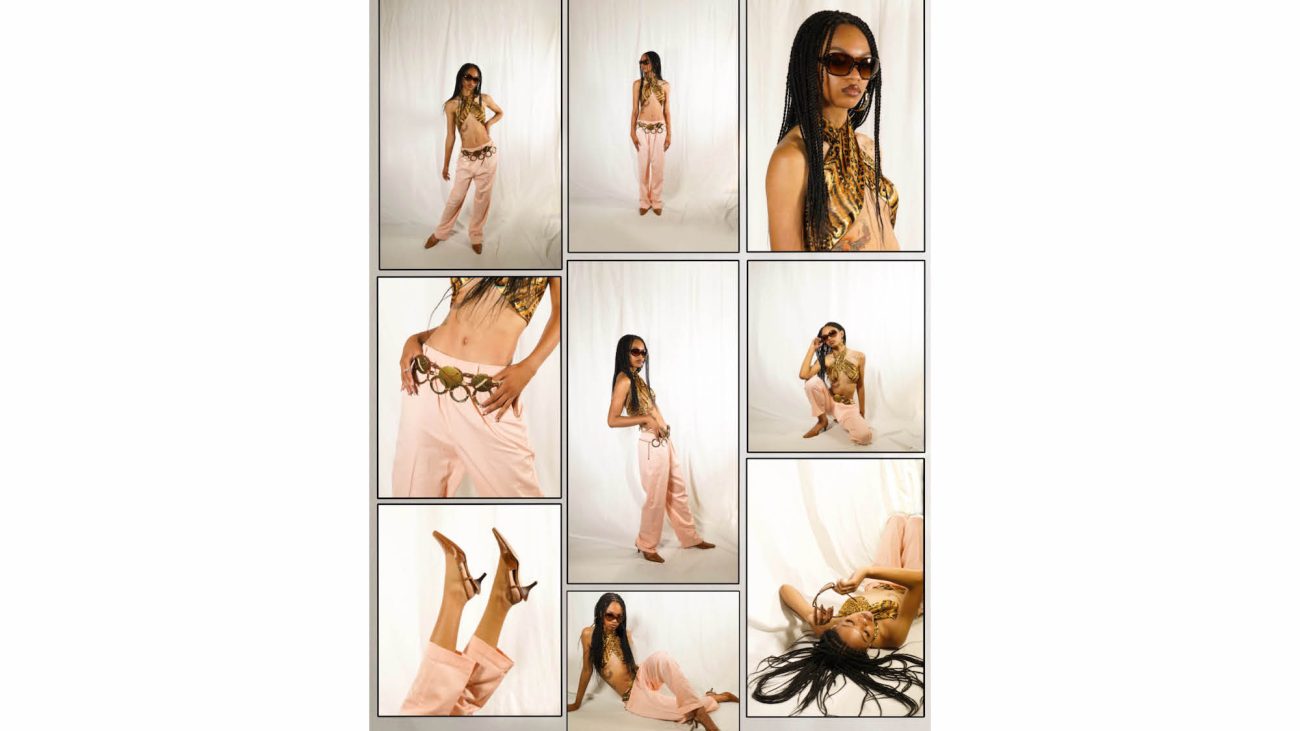 Halcyon Vintage
Founded by Connie Carroll in 1983, Halcyon Vintage is located in the Fan District on N. Robinson Street. Now run by Didi Chisholm, Halcyon sells carefully curated clothing, accessories, and jewelry for men and women going all the way back to the Edwardian era. Honestly, the majority of the products look like they're meant to be in a museum. Supplying vintage merchandise of the highest quality, Halcyon's selection has been featured in movies, television, local theater, and even on Broadway.
I was lucky enough to find out about Halcyon through my friend Elliot, who typically looks like he stepped right out of the 1970s. You can often find him at the shop purchasing vintage apparel—especially denim—and spending far too long in the dressing room, much to the annoyance of his friends. Thanks to him, I was able to snag a pair of beautifully made (and beautifully priced) '70s sunglasses for just $17. Pro tip: Made-in-the-USA products, like my sunglasses, are often an indicator of their time period, as domestic production ceased heavily by the 1990s. With just a quick trip to Halcyon Vintage, you too could be the coolest person on the street!
Bygones Vintage
Another true antique store, Bygones Vintage buys and sells both women's and men's clothing, jewelry, and accessories dating from 1800 to 1976, as well as retro-inspired apparel. Located on W. Cary Street, Bygones has been in the market of curating since 1979, and as they tastefully state, "bringing the glamor of old Hollywood to Richmond." Bygones has something for absolutely everyone, whether you're a connoisseur of a certain time period or simply headed to a decade-themed party. The staff is filled with knowledgeable individuals who have professional curation skills and are able to pinpoint what decade any apparel is from.
Pro tip: When shopping for vintage, you may find that the sizing in garments from different decades often fluctuates. The size you are in modern clothing typically will not translate totally with older pieces, so be sure to check the sizing when investigating the authenticity of a piece! Construction details have also changed incredibly throughout the years, and many vintage pieces were handmade. You can often pinpoint this by the seams of the garment, which may not be as perfectly lined because they weren't made with a mechanically aligned machine.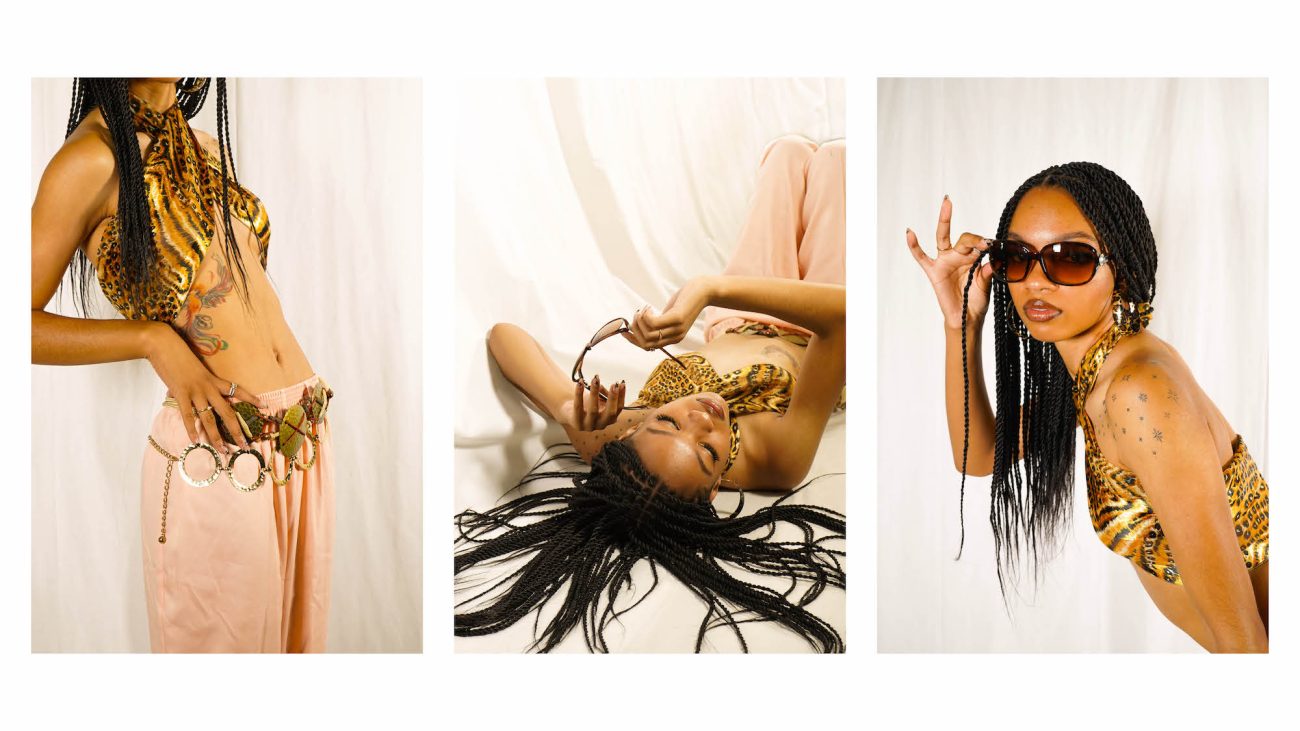 Cut 'N Run Vintage
Cut 'N Run Vintage, which opened its flagship location in 2020, is a curated vintage store featuring apparel, accessories, shoes, and trinkets ranging mainly from the '70s to the 2000s. A quick walk from campus, Cut 'N Run is situated right next to Broad Street on W. Marshall Street. As one of my absolute favorite pre-loved clothing stores, you can find me here throughout the week—I'm lucky enough to be an employee!
Once I made my first purchase–an ultra-comfortable Black Flag pullover–I was hooked. My personal collection now includes a '00s Fubu sweater, vintage Wranglers, my most treasured Bush long sleeve (as mentioned earlier), a mildly concerning amount of vintage pins and Playboys, and several other items that have victimized me throughout my shifts. Handpicked by my talented boss Cody, Cut 'N Run is home to hundreds of unique pieces, ensuring that anyone walking into the store can find something perfect for their personal style.
Saturn Return
Saturn Return: Richmond's very own goth cowboy store. I love you! Richmond loves you! Ink Magazine loves you! (You can read Ink member Khoi's spotlight interview here.) Saturn Return is located on W. Broad Street and features pre-loved pieces for goths, punks, and rock 'n rollers. The shop was founded in 2018 by just one woman, Erika, who created a beautiful shopping experience for the alternative Richmond community.
Stepping into the store feels like you're being transported to a hauntingly beautiful gothic romance, or like you're on the set of "Dracula." As for the selection, Saturn Return features a plethora of band tees, leather pieces, jewelry, the finest collection of rocker and cowboy boots, and other adorable miscellaneous items that are waiting for you to take them home!
Blue Bones Vintage
Blue Bones Vintage was founded in 2013 by Lauren and Jeremy Flora. Lauren, who comes from a fashion design background having worked for Anna Sui, teamed up with Jeremy who has had a long-lived passion for vintage curation. The two participated in pop-ups and markets before opening up their flagship location on W. Broad and N. Laurel. A quick visit to Blue Bones will guarantee that you're one-of-a-kind in Richmond. Vintage jewelry, accessories, and garments can be found at this local spot right off of VCU's campus. Blue Bones shares a space with Steady Sounds records, so this location is a one-stop shop for your vinyl and clothing collecting!
Cee Blues Clothing and Vintage
If you're looking for made-in-the-USA denim, Cee Blues Clothing and Vintage is an apparel and antiques store where affordability meets quality. Founded in 2018 and located off of W. Main Street, Cee Blues specializes in denim, vintage workwear, and military apparel. Inspired by old textiles and vintage advertising, Richmond skateboarder Gilbert Crockett began curating apparel with his mother. The mom-and-son duo sell casual wear ranging from the '30s to the '80s along with domestically, self-designed denim garments.
Pro tip: While shopping for vintage denim, the tagging is often a dead giveaway. Sometimes a copyright year will pop right out at you if you're lucky enough, and if not, you can still often pinpoint the decade a garment is from based on their tag. For instance, Levi's often changes their tagging; Levi's red tab jeans will either have a big "E" (made before 1971) or a lowercase "e" (made after 1971) in "Levi's."
Capitol Vintage
Capitol Vintage, located off of E. Franklin Street, is a cozy vintage store split into sections that have each been curated by various antique vendors. Here, you can find art, clothing, home goods, collectibles, jewelry, and other unique knick-knacks. A downtown gem, Capitol Vintage is only open Thursday through Monday 12-6, so be sure to check it out for an adventurous shopping weekend!
As a final word of advice, check the hardware on your possible vintage garments! The majority of modern clothing is manufactured with plastic zippers, whereas older pieces incorporated metal zippers and higher-quality hardware.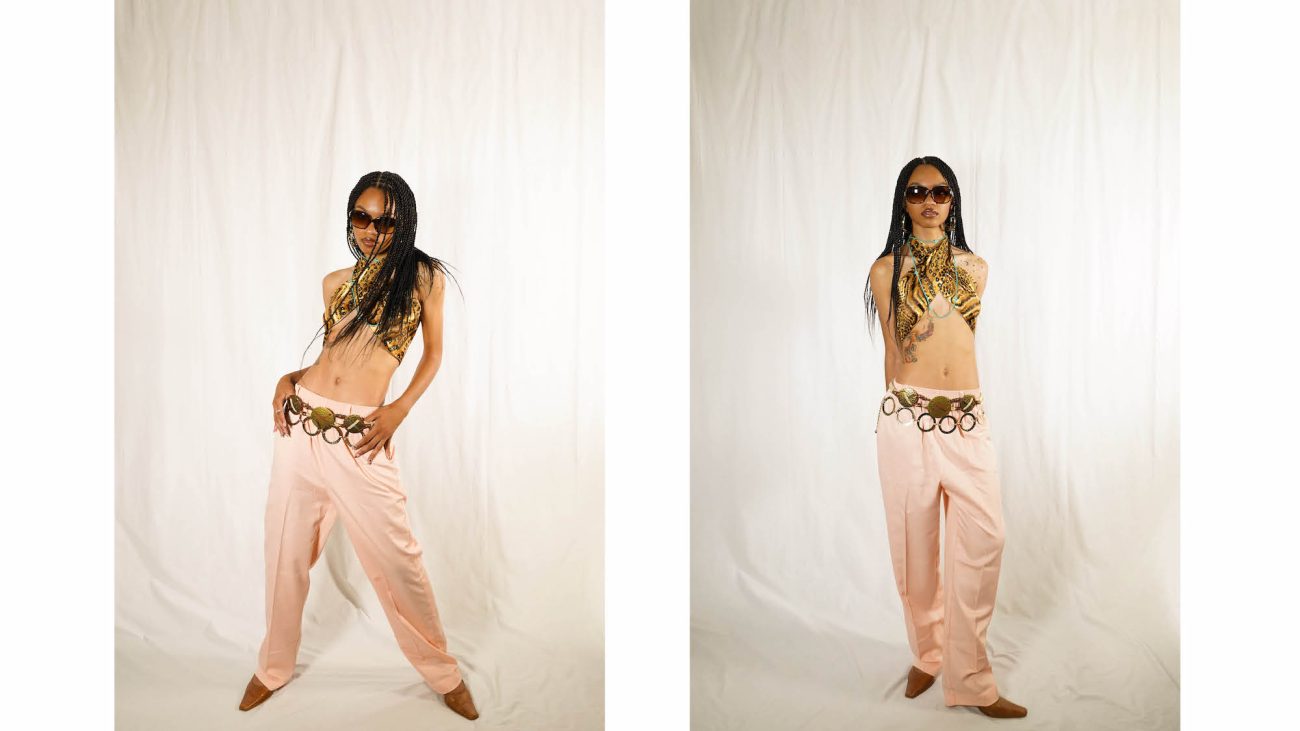 While Richmond has a rich selection of clothing stores, these locations aren't the only places you can shop vintage in the city. The Richmond community is lucky enough to be graced with several pop-ups and markets throughout the year; these include the Southeast Punk Flea Market, the Diamond Flea Market, and Dead People's Stuff Vintage Market. You can find flea markets all over the city just on a whim, so be sure to always keep your eyes and ears open when you're on the hunt for retro fashion.
Are you ready to not only be the coolest person on campus, but also relish in the fact that you're shopping sustainably, avoiding fast fashion, and being conscientious about your purchases? Thankfully, we're fortunate enough to live in a city that hides vintage gems at every corner, so get out there and enjoy your shopping experience!
Photography by Amyna Dawson
Styled by Beaux Reeder Bijoux