An outdoor series in motion, dedicated to sharing forms of self-expression with the community.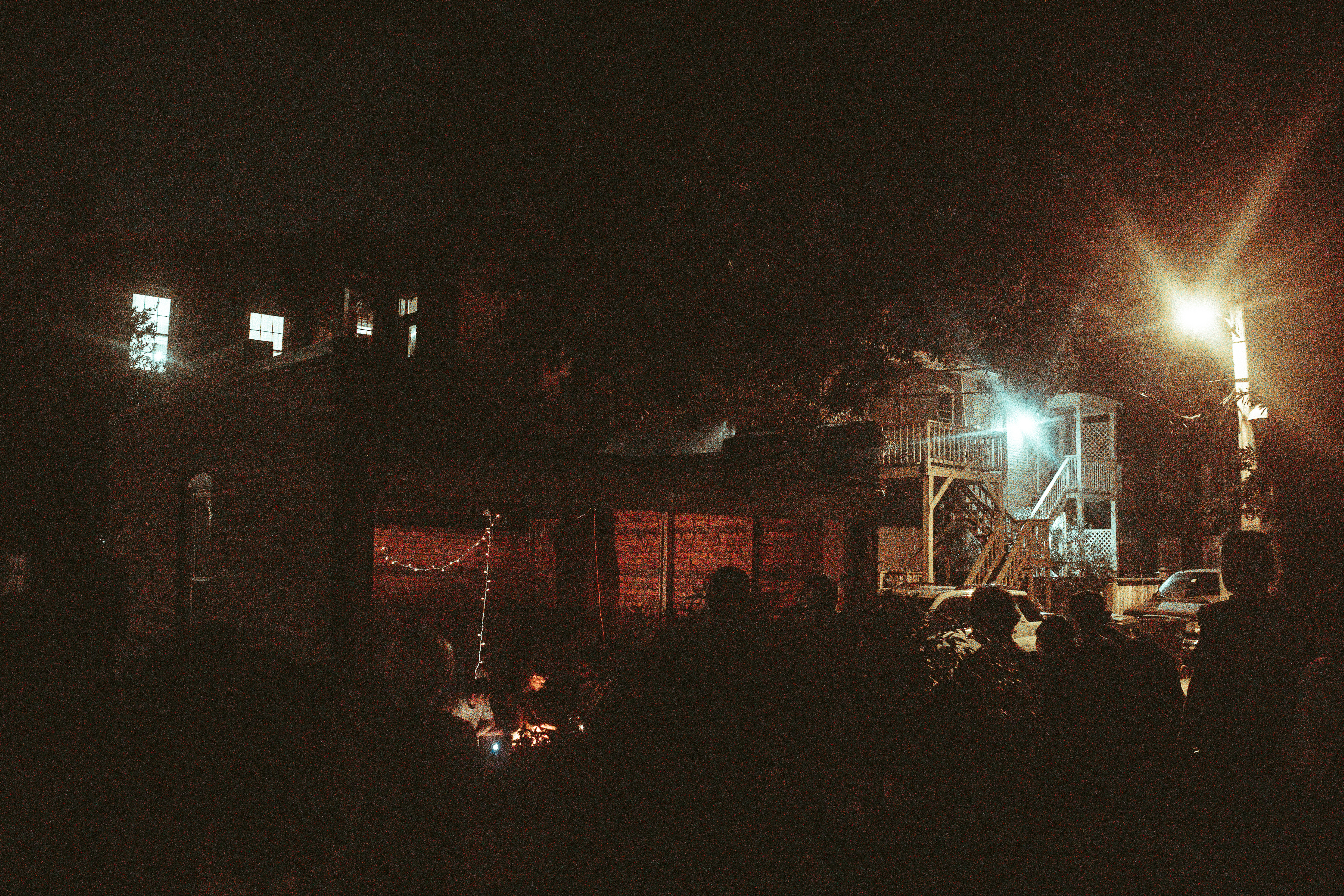 "What if we destroyed the idea of a venue, because now anything can be a venue," says Brandon Hurtado, co-creator of the Battery Shows. This summer established the beginning of a new experimental series found within the spontaneity of the outdoors. This plan, designed by Will Mullany and Brandon, set out with the intention of developing alternative spaces for art and doing so with a battery. Both come from a background of various creative projects within Richmond's DIY music scene, including a history of playing in, booking, and curating shows. The idea for the Battery Shows sparked when a friend of Will's left him with a large, portable battery, or better referred to as a "doomsday battery," and the curiosity of its potential followed. "I've always liked doing music and art in strange places," explains Will. With this in mind, the passion for organizing shows inclusive of artists with lesser known exposure in the DIY community, and those making sounds out of the mainstream, is something that Brandon and Will shared in their creation of the Battery Shows.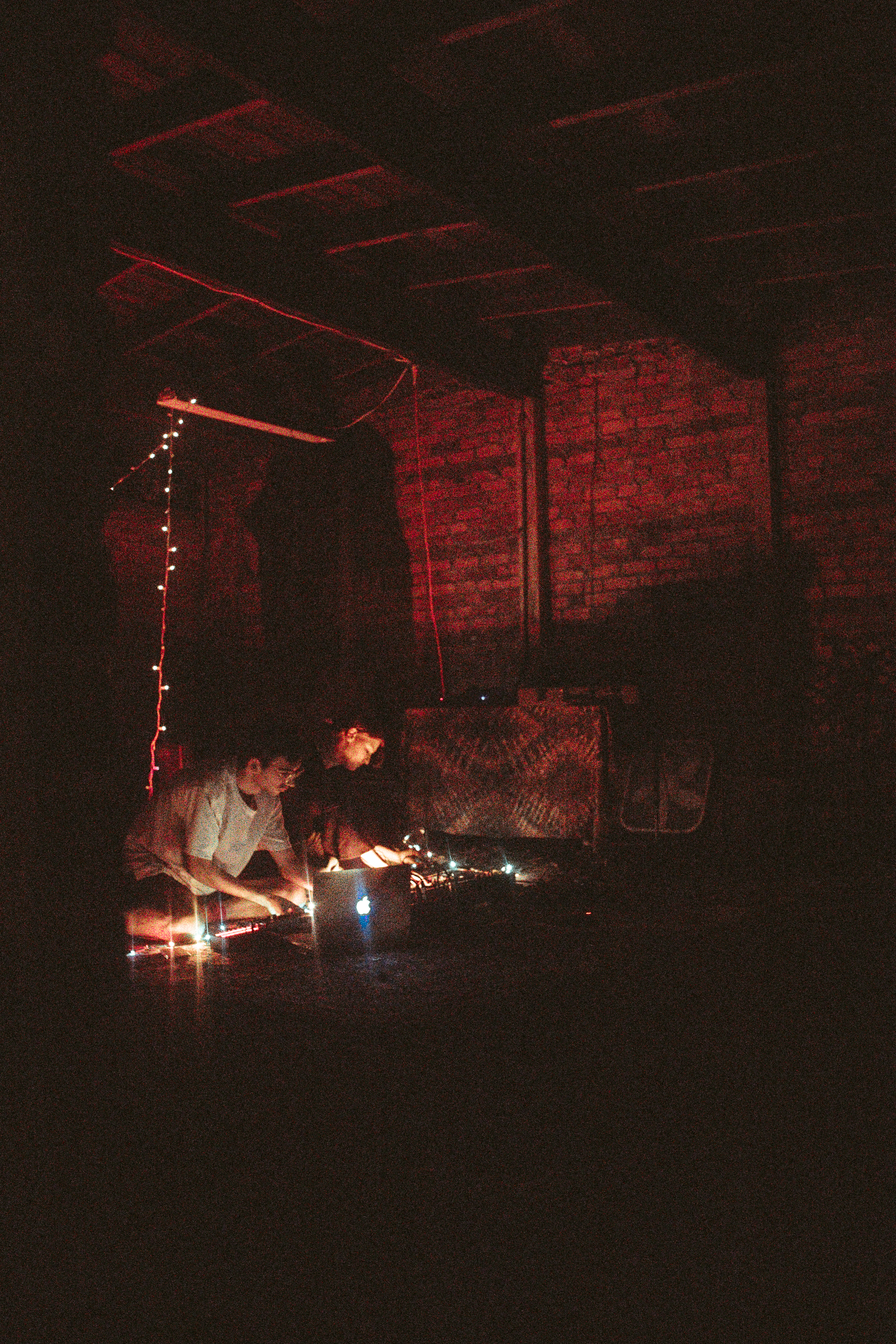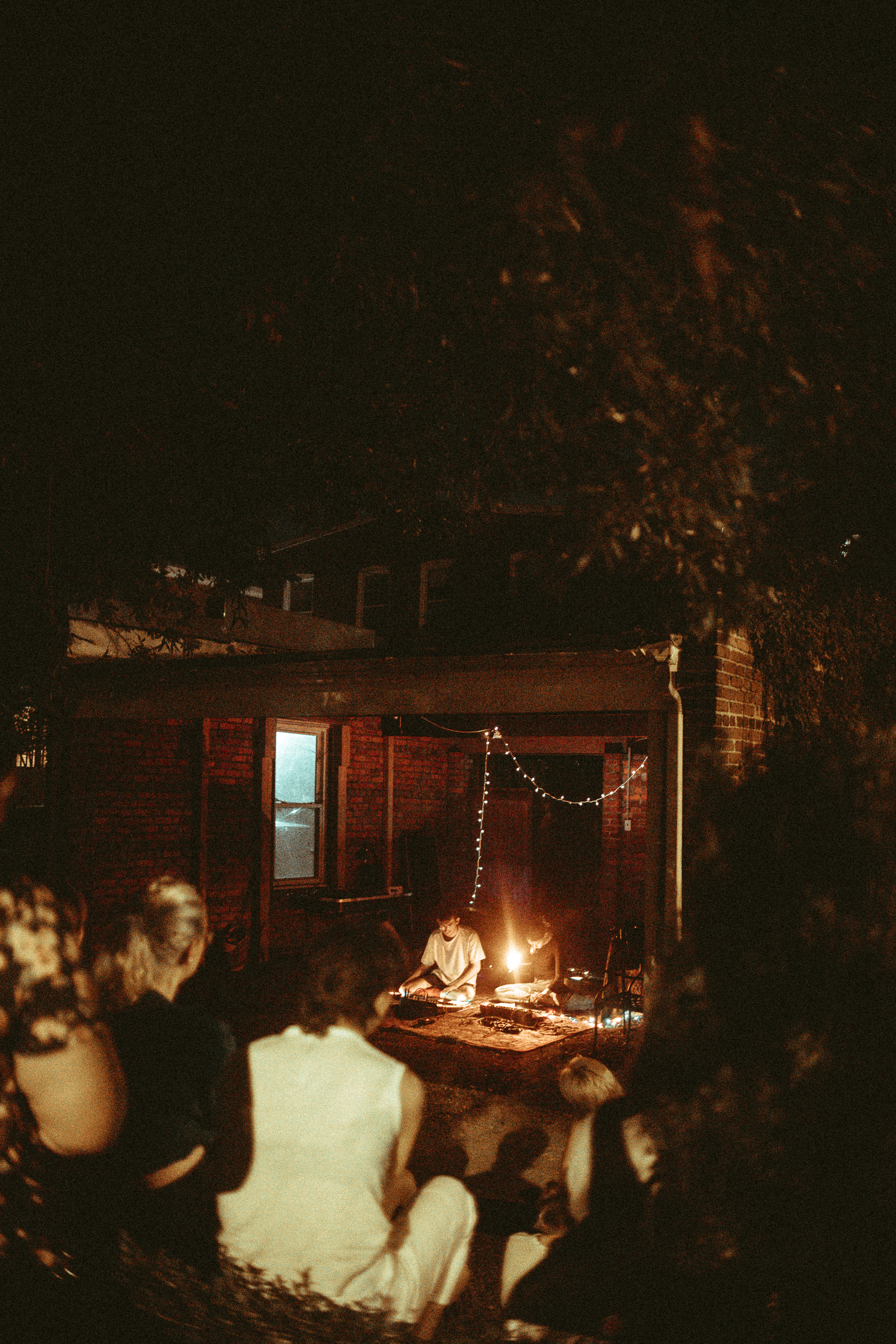 (Caption: In Fosa performing in Scuffletown Park)
The limitations that can often surround the traditional DIY venue became the first thing that these shows aimed to eliminate. "Wanting to have shows wherever we want, whenever we want," as Brandon put it, was inspiration for escaping the expectations surrounding things such as the search for an indoor space, or booking notable acts. The decision of impromptu and mobile-powered outdoor events allowed for total self-reliance, and leaving much up to nature. "Playing outside, especially with this kind of music, is really interesting. It's open to things like people driving by, or bugs, or birds, or helicopters," says Brandon. In the planning process of these shows, they believe that context matters, and it's often that the choice of location, artists, and their work are relative; as Will explains, "I think that the people we have on these shows informs the location, and the location informs the people we have on the shows." The architectural or geographical features of a location also become significant; while on the other hand, logistical factors are considered such as places that are safe to perform in and easily accessible. 
The first show in June found itself in the quieter neighborhood pocket of Geometry Park, while the two to follow were located in an Oregon Hill dead-end and Chimborazo Park. This most recent Battery Show, organized in the popular Fan park, Scuffletown, featured minimal and ambient musical artists, including, In Fosa, Gus Caldwell, and Gardener. These particular artists' sounds camouflaged well in the more residentially busy area, finding a coexistence with the life of the park. The Battery Shows create a very uniquely unifying experience between the environment, audience, and performers. "We're as much spectators as anyone, because we don't know the venue, we don't know what's going to happen, we barely have known the music that's going to be played. It's always a surprise," says Will.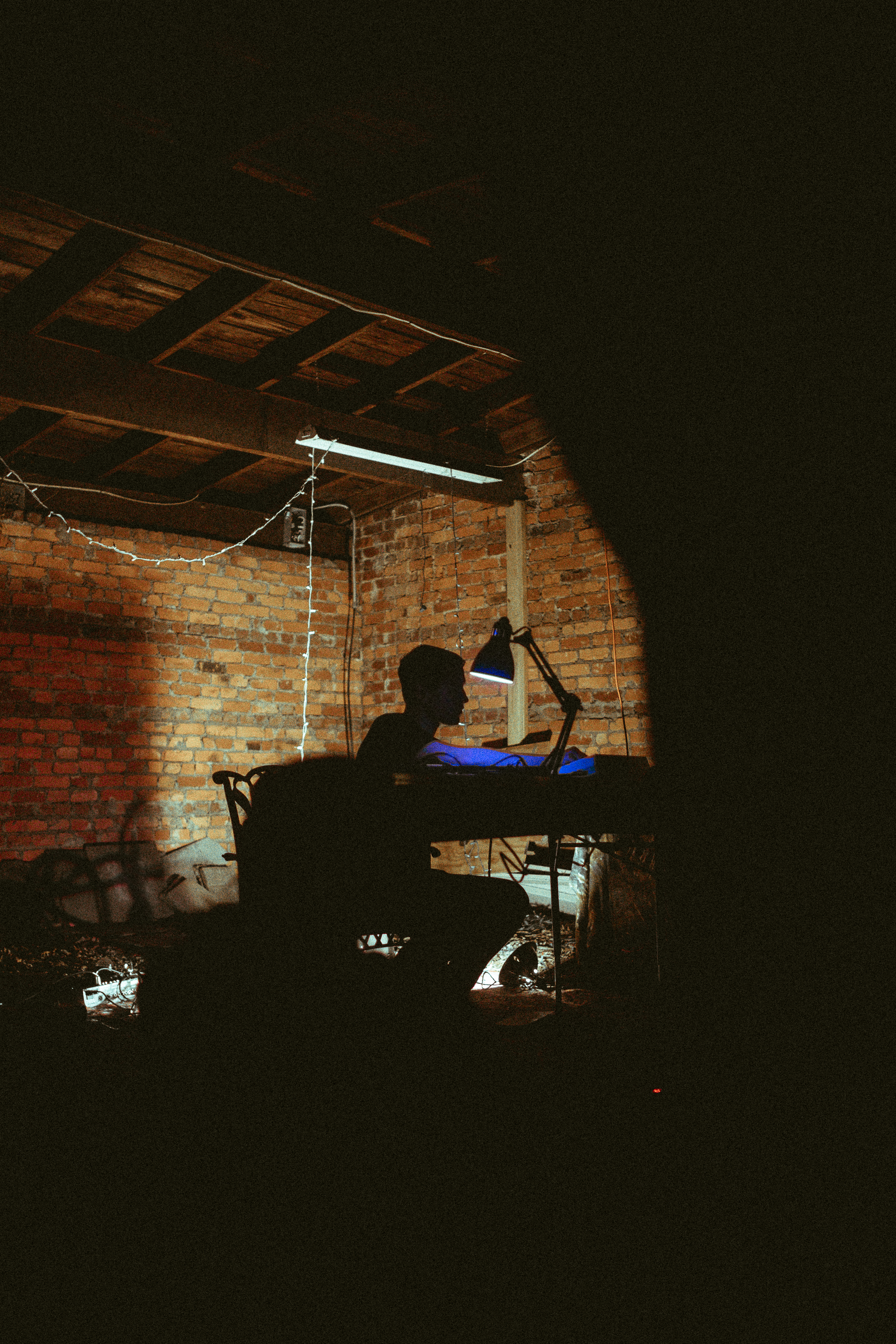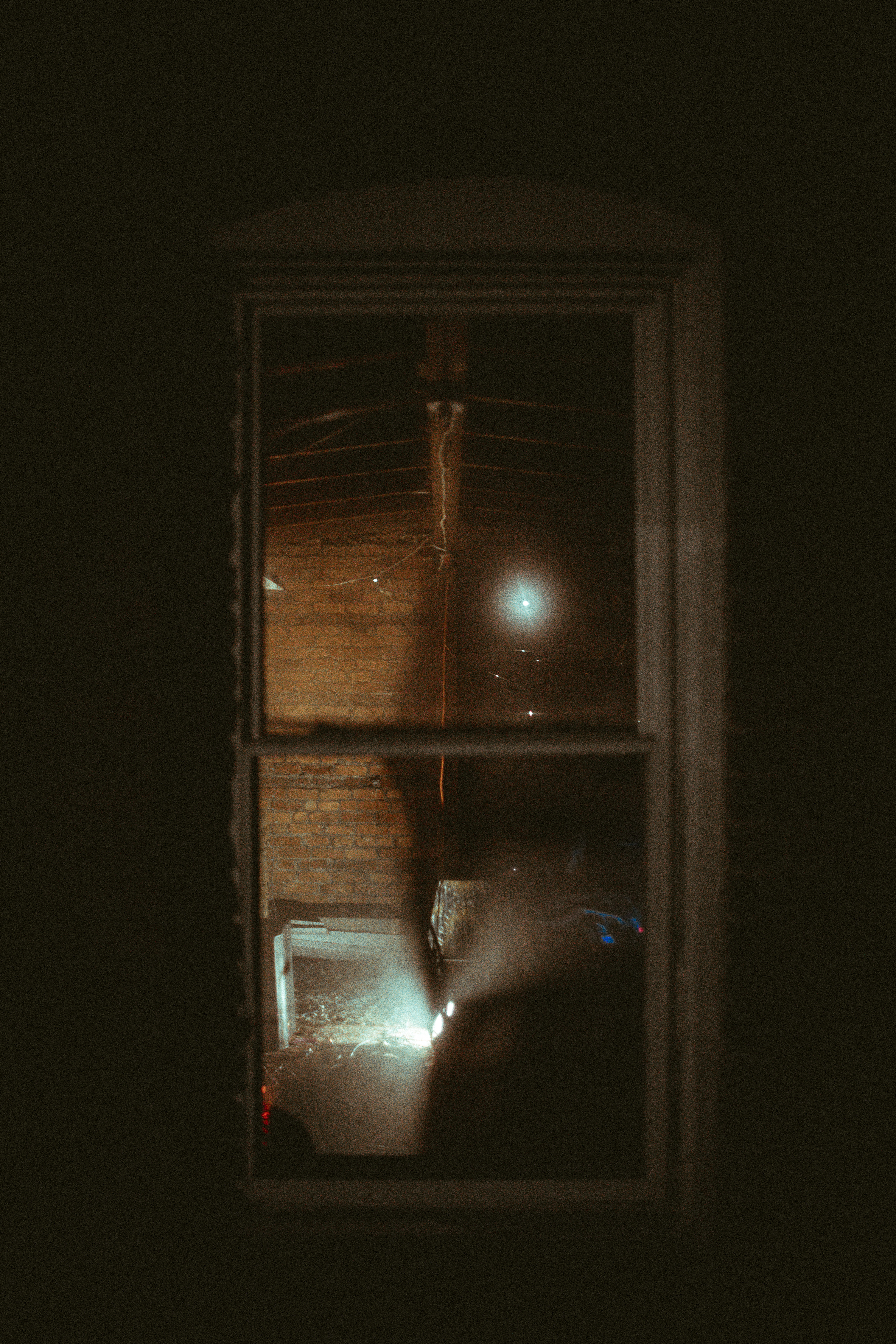 (Caption: Gus Caldwell performing in Scuffletown Park) 
The importance of giving a platform to those making interesting music and art, while finding it difficult to receive the same recognition as others, is at the core of the Battery Shows. Brandon and Will hope to encourage anyone with these shows that in creating and performing music, you are not always contained to space within the norm. "If somebody wants to have a show in their backyard, they totally can. If they're playing for the first or second time, or if they're playing weirder music, they totally can," Brandon explains. In the spirit of the Battery Shows, music in its various forms should be able to exist wherever and whenever. 
Going forward, the two are considering ways in which they can get more "weird" with the shows, and also how things may alter once colder weather arrives. Will explains, "We have not reached cruising altitude, and we want to push along certain dimensions and test certain waters for what is possible." For now, they are thankful for the support, interest, and respect of space that they have already received putting on these shows, which has reinforced their drive to do more. Donations are encouraged and collected at every show for the organization RAICES, being that the shows themselves do not cost anything, and as Brandon elaborates, "We are not doing anything remotely radical, so it's the very least we could do to try and throw as much money towards a fantastic organization." The Battery Shows will continue to mobilize and provide space in public places for everyone, unrestricted from assumed capacities of art and open to new horizons of experimentation. 
To stay informed of the upcoming Battery Shows, you can follow Brandon's independent label, Moreau on Instagram and Facebook, where event pages for the shows are also posted; as well as staying on the lookout for a website in the works.
The next Battery Show will be on Saturday, September 28th at Valley Road (Under The Bridge). Find out more on the Facebook event here: https://www.facebook.com/events/946131265745943/. 
Words by Piper Lynch
Photography by Kye Newcomb